What Landlords Should Know About Move-Out Letters
Once a lease comes to an end, both parties have the option to not renew it for another term. And at that point, state laws may require that the party terminating the lease notify the other in writing. Once that is done, you'll want to send the tenant a move-out letter.
A move-out letter serves to notify the tenant of your expectations, helping reduce potential disputes later on. This is especially true when it comes to the return of security deposits.
Additionally, you can use a move-out letter to set out your expectations regarding inspection procedures and the tenant's needs to clean before moving out.
Admittedly, dealing with tenant turnover can be stressful. Having to go through the entire process of re-renting the unit – from advertising the unit, to screening prospective tenants, to property showing - can be overwhelming, costly, and time-consuming.
It's important to make this process as easy as possible. In today's blog, we'll walk you through everything you need to know about move-out letters.
Benefits of Move-Out Letters
Move-out letters benefit both the landlord and tenant. The following are some of the benefits.
There is a reduced risk of disputes. A properly written move-out letter can help clarify your expectations, reducing potential disagreements when the tenant eventually moves out.

Tenants get an opportunity to address any damages they have caused during the tenancy.

Helps ensure a smooth transition between tenants.

Move-out letters benefit tenants, too. They are able to have clarity on what they are expected to do and have an opportunity to address damages before moving out.


Tips on How to Write a Move-Out Letter

No two rental properties are ever going to be the same. As such, move-out letters will also differ from one property to another. For starters, the following are things that you must include in a move-out letter.

The date you sent the letter to the tenant.

The method you used to deliver the letter to the tenant. For instance, by personal delivery or via mail.

Your contact information.

The date you expect the tenant to have moved out of the property.

The final inspection details, detailing the condition of the property.

Instructions on how to leave the keys.

A list of damages the tenant has caused.

What the tenant must do to get a refund of their security deposit.
If you're a first-time landlord, the best option would be to seek help from a property management expert.
Frequently Asked Questions on Move-Out Letters
Q: When should a landlord send a move-out letter?
A: The time frame for when to send a move-out letter will usually depend on the lease agreement. Broadly speaking, though, most landlords send move-out letters 30 days before the end of the lease agreement. This time will give you enough time to prepare your home for the next tenant.
Q: Is there a difference between a move-out letter and an eviction notice?
A: Once a tenant signs a lease, they obligate themselves to certain terms. Such as, payment of rent, property maintenance, and adherence to the terms of the lease. If they fail to do so, the landlord may choose to evict them from the property.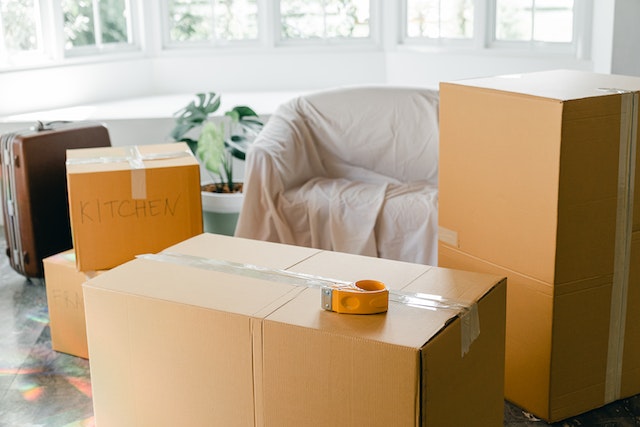 Tenant evictions vary from state to state. In general, though, the process begins when the landlord serves the tenant with an eviction notice. This lets the tenant know the reason for the eviction, as well as what they must do within the notice period. If the matter remains unresolved, the next step usually involves moving to court.
If you're unsure of the process at any point, you can always seek the help of a reputable property management company.
Q: What information should be included in a move-out checklist?
A: As already mentioned, no two move-out letters will ever be the same. Ultimately, however, the letter should be able to communicate your expectations to the tenant for a smooth transition process.
You may want to let the tenant know what they specifically need to do to get back a refund of their deposit. As a landlord in Massachusetts, you may be able to make certain deductions to a tenant's security deposit. Including, on unpaid rent, unpaid water bills, and damage exceeding normal wear and tear.
You may also want to let the tenant know about the condition they must leave your property in. Most lease agreements require tenants to leave their rented premises in the same condition they found them in, less normal wear and tear.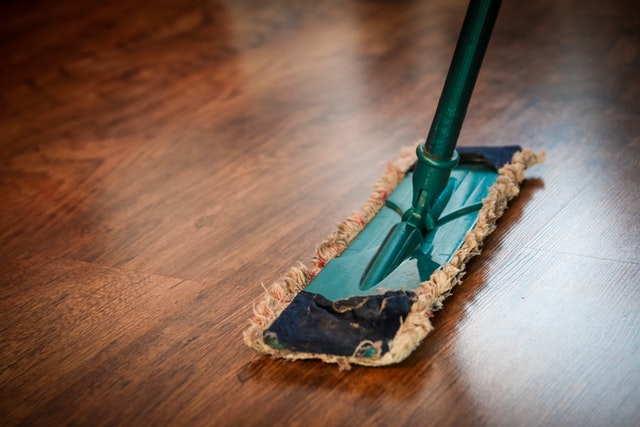 When it comes to cleanliness, you may suggest that the tenant do the following.
Leave all appliances clean, including the microwave, refrigerator, and dishwasher.
Sweep and mop the floor.
Wipe down the counters and cabinets.
Clean the toilet, sink, and bathtub.
Wipe down the mirror and vanity.
Clean the windows and blinds.
Dust all surfaces including all furniture.
Vacuum the carpet or rugs.
Dispose of all garbage.
In addition, list any damages the tenant has caused to the unit. Examples of damage exceeding normal wear and tear includes:
Holes in walls or doors.
Missing or damaged fixtures.
Severe stains on carpets or furniture.
Pet damage.
Fire or water damage.
Let the tenant know that they must fix these damages before they move out. If they choose not to, you may be able to make appropriate deductions on their security deposit. Please note that you may need to provide the tenant with an itemized list of deductions alongside the remaining portion of the security deposit.
You must not, however, charge the tenant for damage resulting from normal wear and tear. Examples of this kind of damage include scuffs and scratches on walls and floors, faded paint or carpeting, chips or cracks in tiles or countertops, and loose doorknobs or hinges.
Bottom Line
There you have it – everything you need to know about move-out letters. Drafting a proper move-out letter will save you time and stress, as well as ensure the move-out process is a cinch for both parties.
If you need expert help in drafting one, or overall management of your rental property, Howzer Property Management can help. We're a top property management company in Plymouth, MA. Get in touch to learn more!